Finding the right gifts for business women can be a challenge, but if you know a business women who enjoys playing golf, then you no longer have to look! Pitchfix divot tools are something that any golfer, no matter what their gender, would be excited to use on the golf course. But what is a divot tool?

Divot repair is an essential part of green-keeping, but reaching down to grass level can cause stresses to the muscles and joints. It is an ongoing problem for greenkeepers, who often have to make lots of daily repairs. That is why we designed the Greenkeeper Pro divot tool. The long handle means that repairs can be made while standing, making the job much easier and quicker. It has a range of interchangeable heads with durable pins, so repairs can be made in any soil condition. Not just for greenkeepers, the Greenkeeper Pro is a solution for players who feel the strain of divot repair too!
Get a quote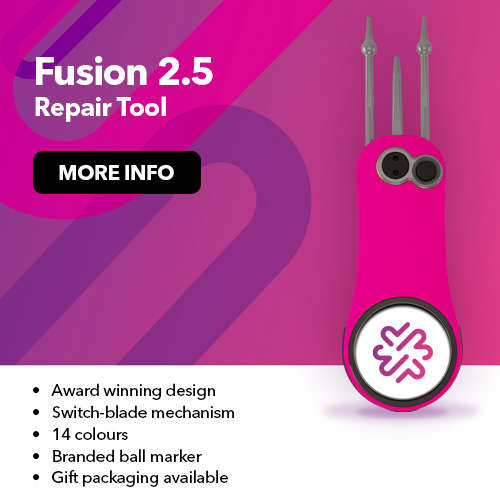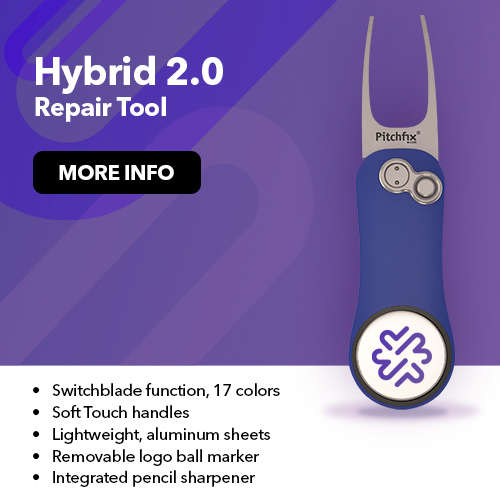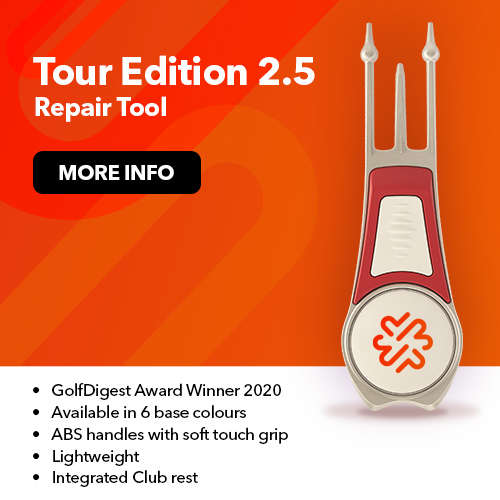 Finding new marketing methods to promote your business is an ongoing job, but one thing that works when done well is promotional gifts. Promotional gifts are branded items that you give to prospective clients and existing ones. Golf gadgets branding is where you can have your business logo displayed on our range of golf divot tools and ball markers. Our golf tools are well made, durable items, so are a top quality gift that will get noticed. Hand them out at networking days or industry events, or to say thanks to your clients. Want to know more about golf gadgets branding? Call now!

Divot tools are what golfers use to fix the dented areas of grass on the putting greens. Dents happen when a golfer brushes the turf with a club, or if a golf ball bounces heavily. To keep the green a smooth surface to play on, the dents need to be fixed. Divot tools have two prongs that are pressed into the grass at the outer edge of a dent, and to fix it, the prongs are levered to lift the grass. The problem with this is that not everyone knows how to use the right technique, and this can lead to further repair work. Pitchfix three pin tools have solved this problem, and that is why they are good gifts for business women and men. Just by poking the three pins in and out of a dent a few times, the grass is lifted without disturbing the roots. Any golf player will be amazed at the simple way of divot repair! Pitchix divot tools are some of the most talked about tools around, and they have changed how divot repair works.

Pitchfix tools are great to give as gifts for business women as they come in a choice of colors, and are quality made from durable materials. You can have a logo added, making it a nice promotional piece that will remind clients of your business. If you are looking for gifts for business women, then see the divot tools from Pitchfix today!
Get a quote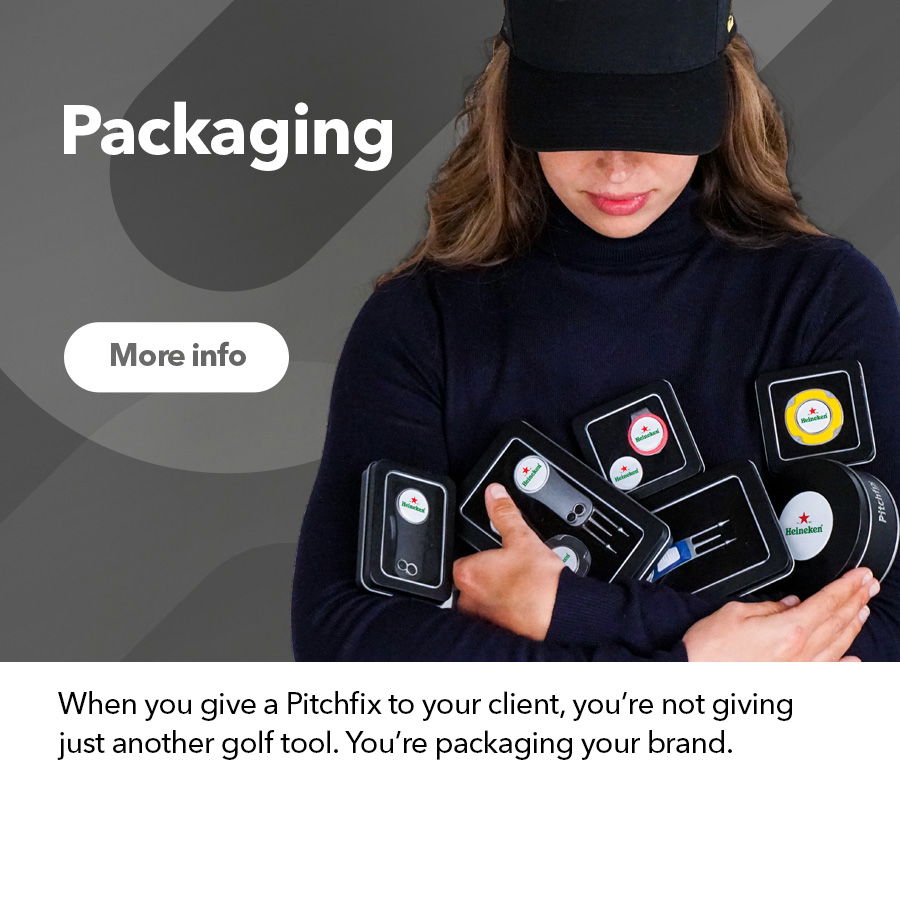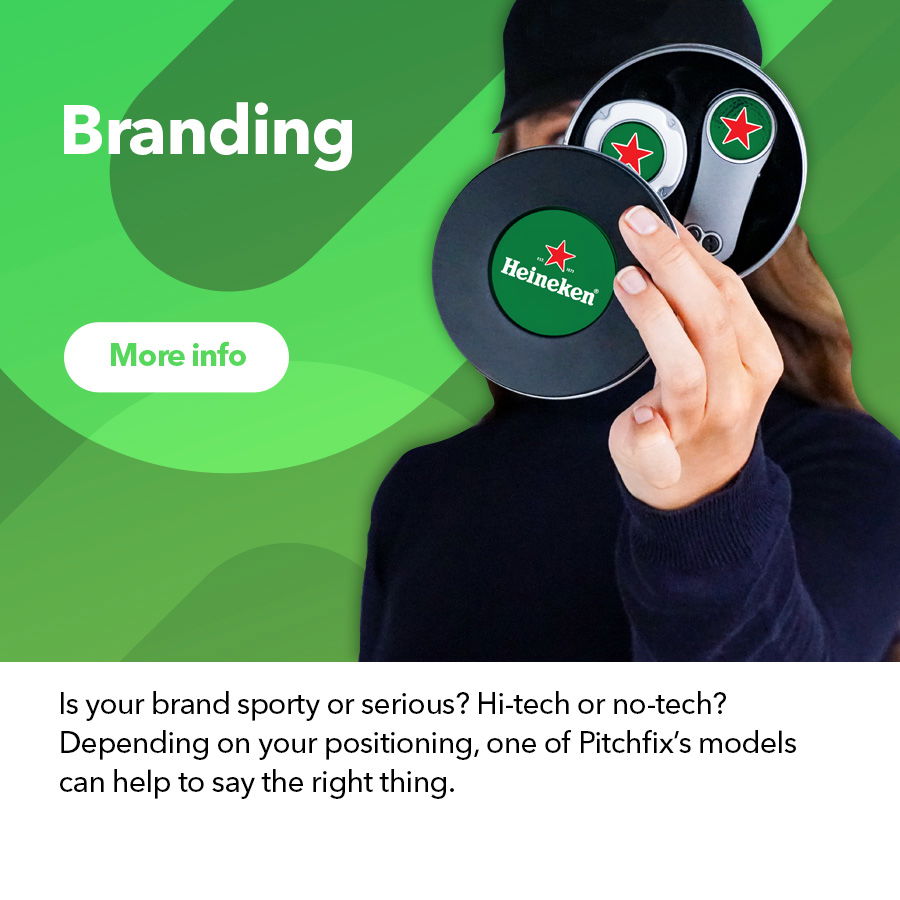 If you have been looking for a good promotional gift, we have the answer! Personalized golf gifts branding is where you can have a business, charity or team logos added to our range of golf tools. We are known for making quality divot tools and ball markers, and with your logo on, you get a gift that wows! Each branded gift is ready to hand out, so you can use them at networking days, as competition prizes, or just to remind your existing customers of your business. Ready to see how personalized golf gifts branding will work for you? Call us now!
Get a quote