GOLF GIFTS
Quality Golf Gifts are a great way to
promote your logo. Use as retail options,
event gifts, marketing incentives or
membership rewards.


Get a quote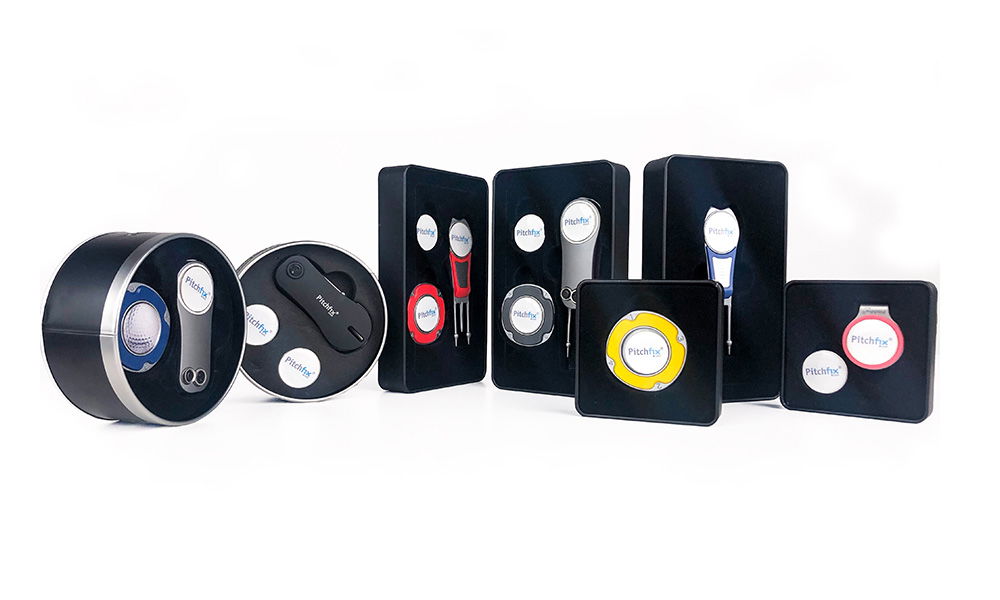 CHOICE FOR YOU
Our gift tins can be created to contain any combination from our range of tools and accessories, to suit any budget and any occasion. Choose your tool, your colour, your branding and we'll supply the correct packaging for your gift.


Get a quote
Quality Assured
Made from high quality, ionised tin metal, our range of gift packaging is designed to make a big impression.

The windowed lids reveal the contents inside, and each tin is lined with a soft touchy, moulded tray to fit your tool perfectly, avoid movement in transit and showcase your logo perfectly every time.


Find out more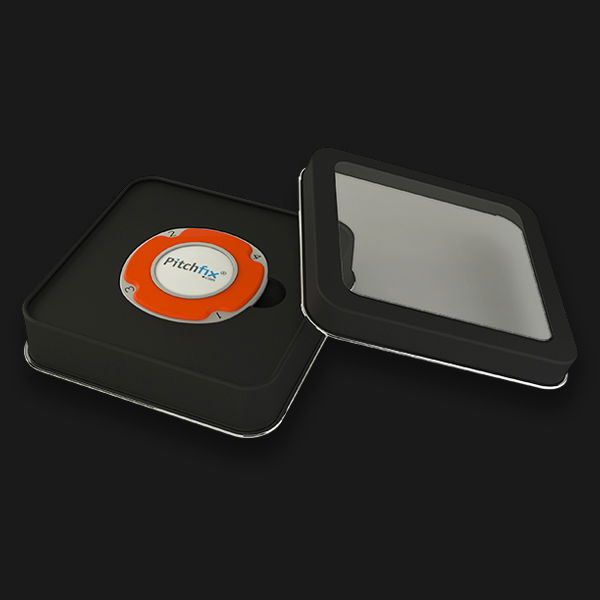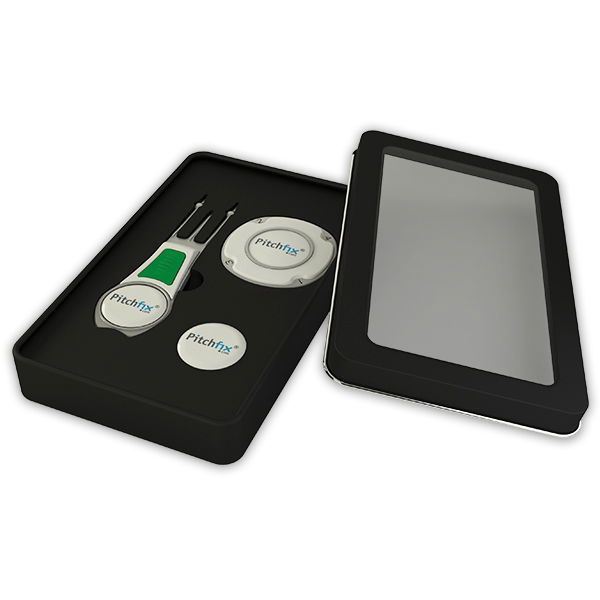 DESIGNED FOR BRANDS
All our tools contain a removable, magnetic ball-marker, which can be customized with your own logo or brand.

Within a single gift consider mixing colour combinations and using the multiple ball-markers to showcase different logos, icons, commemorative dates or perhaps and event logo.


Find out more
MAKE YOUR GIFT UNIQUE TO YOU
It's simple to create a Pitchfix golf gift to your requirements.
Step 1: select your preferred tool combination
Step 2: choose a colour scheme to match or contrast
Step 3: provide logo artwork to feature on each tool
Step 4: our experts will suggest the correct box with custom lining to present your tool combination

WHEN YOU NEED TO MAKE A POSITIVE IMPRESSION
When you give a Pitchfix to your client, you're not giving just another golf tool, you're packaging your brand, which is why our packaging is designed with the interfaith and design details as our tools, to provide a positive and professional impression of your business.

To find our more about our range of gifts, send us an enquiry below or view our full gallery of colour option and tool combinations.
Find out more
Get a quote
Our team are experienced in helping clubs, businesses and agencies to select the best solution from our range. To get a quote and organise a concept visual of your branded tool get in touch and we'll be in touch as soon as we can!



Contact us