PROMINENT & PROFITABLE
It's often said that a Pitchfix retail display is the most profitable square-foot in a golf shop! A compact and unmissable display to attract impulse purchases at the counters, our range of tools offer fantastic margins for retailers and a functional product that golfers need to own and use regularly and visitors often collect.
Send me info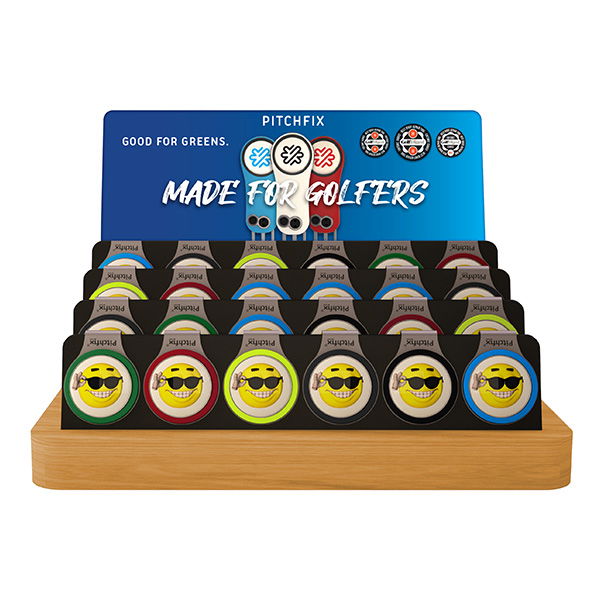 Get a quote
Our team are experienced in helping clubs, businesses and agencies to select the best solution from our range. To get a quote and organise a concept visual of your branded tool get in touch and we'll be in touch as soon as we can!



Contact us