Golf Christmas gifts are always a good idea for anyone who enjoys playing the sport, and the good news is that golf accessories don't have to be expensive. Items such as divot tools, ball markers and alignment tools are all useful for golfers to have in their bags, and are often needed while playing.

In order to keep putting greens in good condition, divots and brown spots in the grass need to be repaired well. For greenkeepers and players, this means lots of bending down to reach the grass. If you have to make many repairs in a day, it can be painful for the joints and muscles. The Greenkeeper Pro divot tool is designed to make divot repair a breeze! The long handle means no more bending and straining, just effective repairs while standing with a simple twist of the handle. It is super lightweight, and comes with interchangeable heads for any soil type. Try a Greenkeeper Pro and you won't want any other divot tool!
Get a quote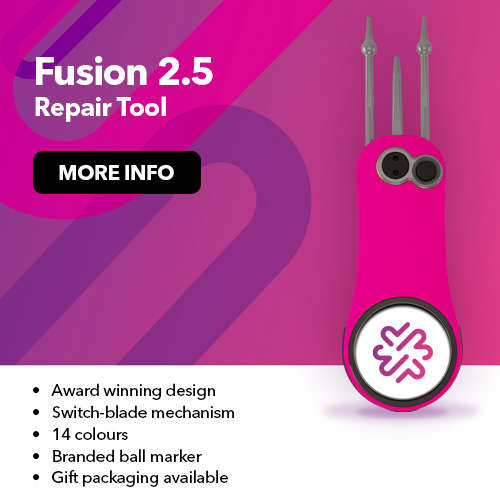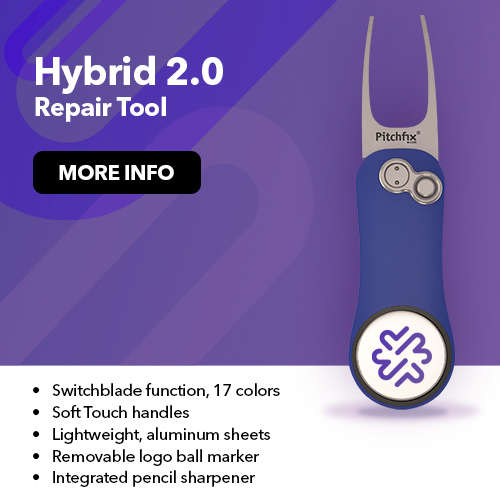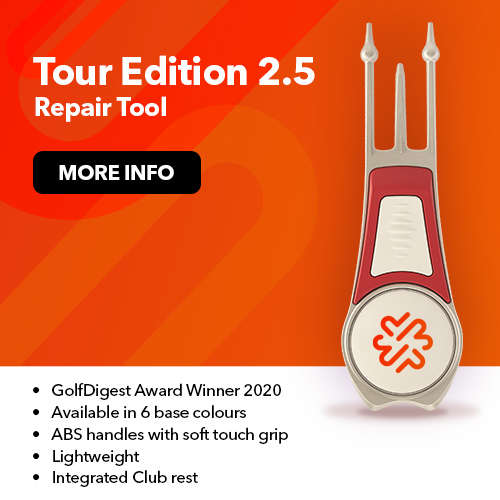 Marketing your brand well is always a challenge, and finding new ways to engage with your customers is something many business owner find hard. However, there is one marketing trick that is always a winner, and that is having branded gifts to give to clients and customers. Golf gadgets branding is where you can have your business logo or colors added to our range of golf divot tolls and ball markers. This gives you a great quality branded gift that will get noticed! Hand them out at networking events, of give to your existing clients to spread the word about your brand. Call now to talk for about golf gadgets branding!

Divot tools are made up of either single, double or triple pins, and they are used to repair the damaged areas of turn on the putting greens. Damage may occur if a golfer crapes the grass with a club, or if a golf ball lands heavily. The surface of a putting green should be flat, allowing a ball to roll along a smooth path. Dents in the grass will cause a ball to not go where it was supposed to, so golfers fix any dents they see that might affect their ball.

A ball marker is used to mark the position of a golf ball so that it can be removed and then put back in the same spot. On the putting green, if more than one player is putting at the same time, a ball might get in the way of another player. So, using a ball marker allows golfers to putt without having other player's balls to contend with.

Golf alignment tools are great for judging angles, and help players with accuracy. This is especially good for helping novice players.

If you are looking for golf Christmas gifts, any of these items by Pitchifx are sure to make any golfer delighted. Pitchfix tools can be personalized with a message or logo, and they come in a choice of colors. Made from durable materials, Pitchfix tools are quality and made to last. When deciding on golf Christmas gifts, getting it right matters. So see Pitchfix now!
Get a quote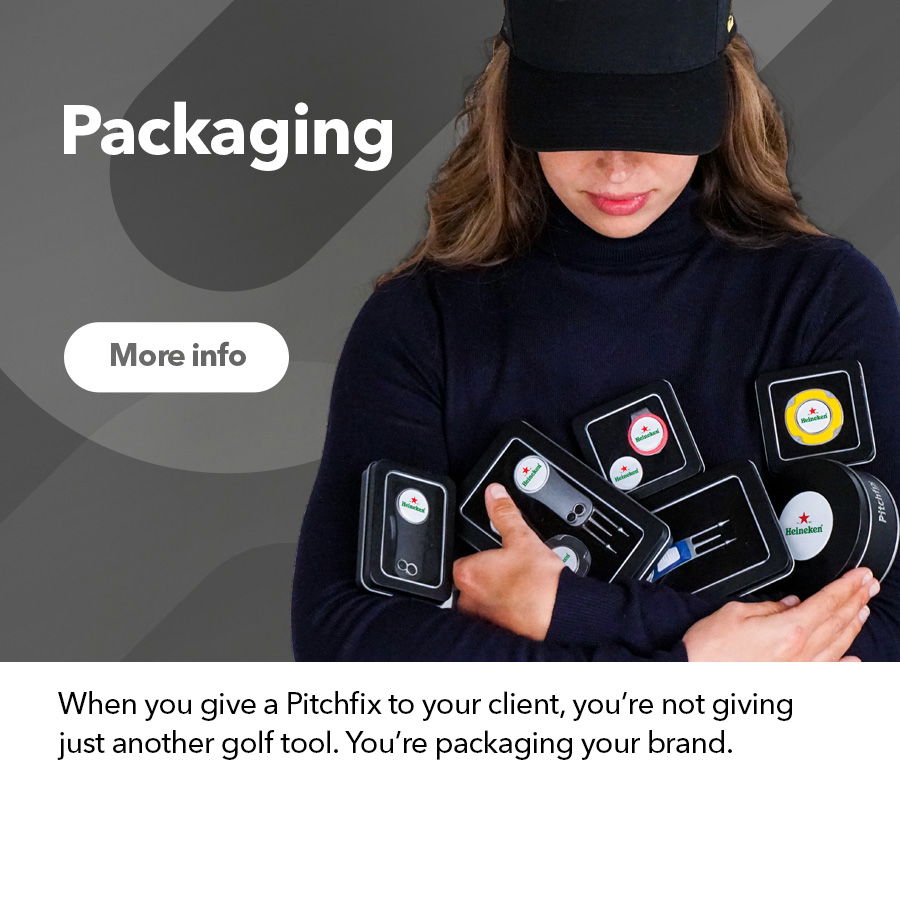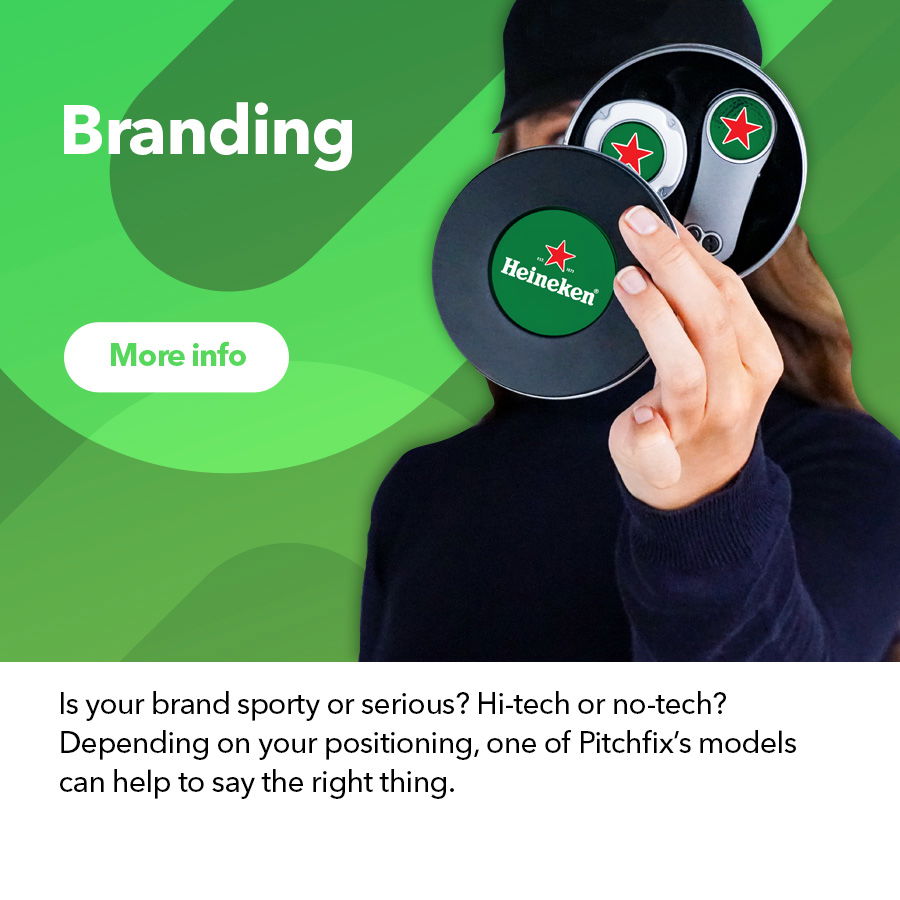 All business owners know that marketing is an essential job, and looking for effective ways to promote a business is an on-going challenge. One way to build your brand is with a good promotional gift, and that is where we can help. We provide personalized golf gifts branding on our golf divot tools and ball markers, so you get a top quality promotional item at an affordable price. We also supply the packaging, and each gift comes displayed in a neat gift box ready to hand out. Find out more about personalized golf gifts branding by calling our team today!
Get a quote