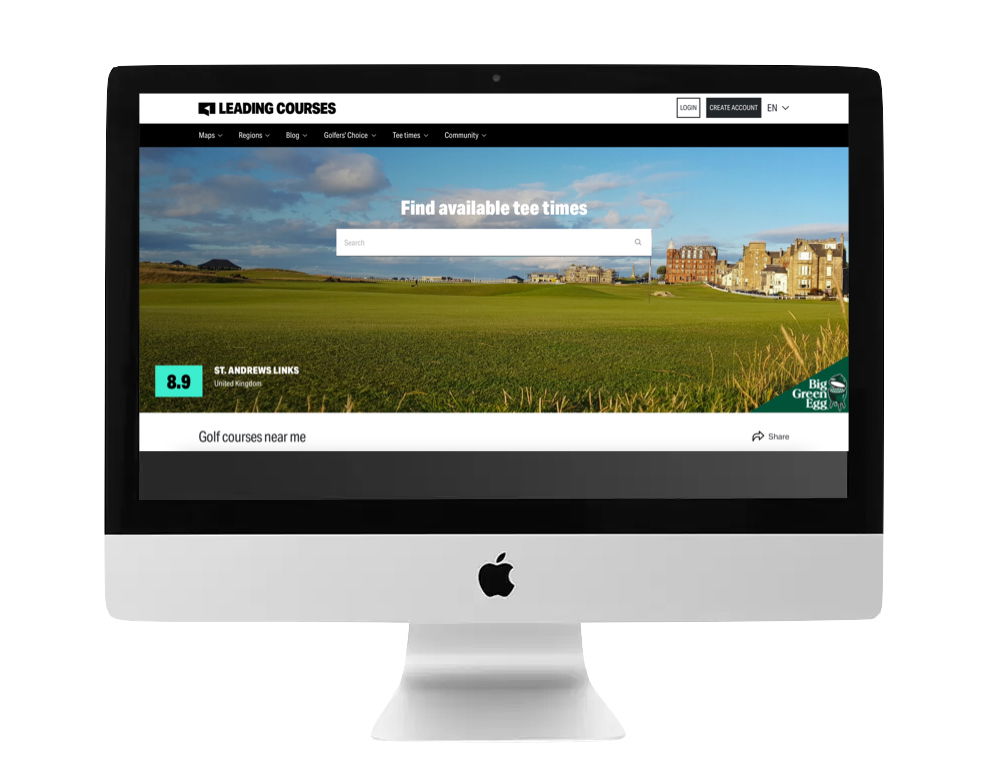 A LEADING PARTNERSHIP
Pitchfix, the world's leading golf accessory brand has partnered with Leading Courses, one of the world's leading golf venue guides to support their efforts to create the most comprehensive golf venue database in the world..

We have become a category sponsor for the Best Maintenance category, which following-on from our work with other notable associations around the world, we hope will help to raise the profile and importance of playing conditions at golf courses around the world.
Leading Courses is an online guide providing their subscribers access to many of the very best courses. Each venue is appraised by the Leading Courses team as well as subscribers who are invited to add ratings about their experience of visiting and playing listed courses.
"The condition of the course is one of the most important factors considered by golfers when looking at a tee time" explains Bart Fokke CEO of Pitchfix,

"our golf accessories are designed to help encourage all golfers to ensure that when they tee-off they own and know how to use a professional ballmark repair tool - we all have a responsibility to help greens-teams to maintain the wonderful conditions that we want to play on"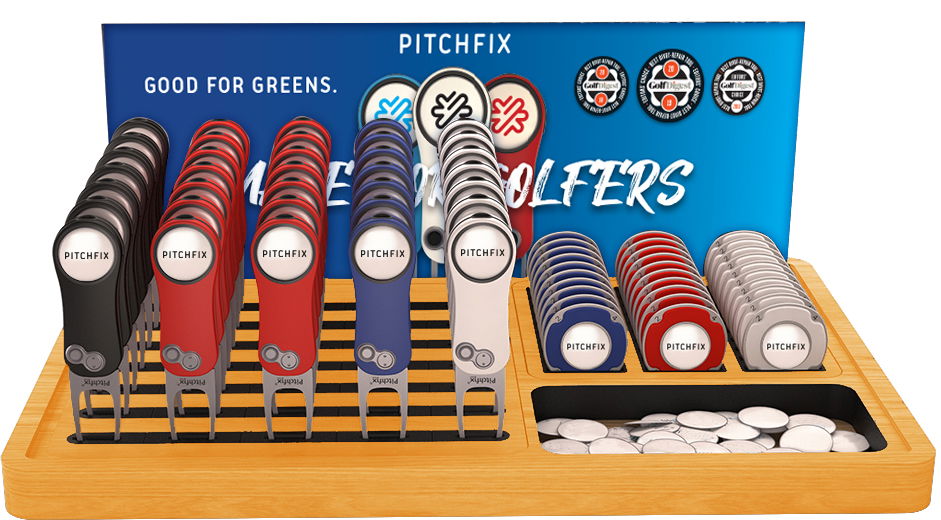 WE CAN ALL PLAY A ROLE
Pitchfix hopes that by sponsoring the Best Maintenance category it will help encourage golfers to consider the condition of the course, incentivise venues to maintain great conditions and motivate golfers to play their part too. "We all have a role to play in maintaining great playing conditions, says Bart, and working with Leading Courses we think that we can use our partnership to ensure great courses stay that way!"
Pitchfix's comprehensive range of ballmark repair tools, lead the market in the design of high quality tools, gift packaging and professional retail display options. PGA Pros, businesses and golf retailers interested in stocking Pitchfix can get in-touch for a free customised sales proposal featuring visuals of your own branded range.
Contact us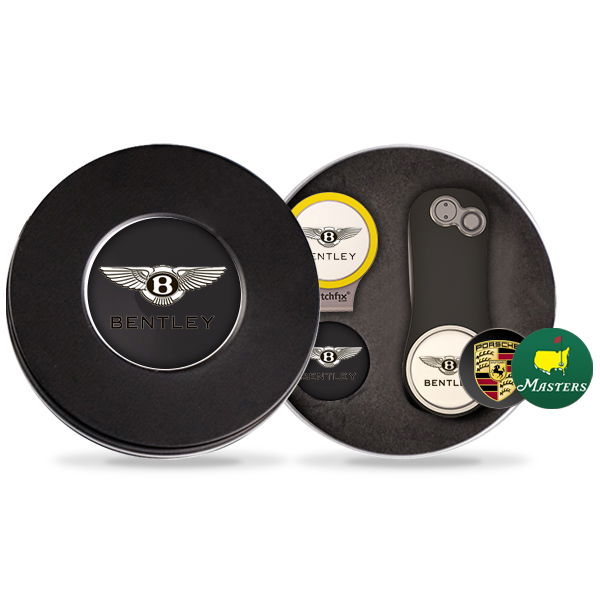 BRANDED GOLF GIFTS
Golf Societies, Golf Tournament hosts and Corporate golf organisers have a range of branded golf gifts available to choose from, designed to help promote, incentivise and reward participation. Get in-touch for a free customized proposal featuring visuals of your own branded range.
Contact us