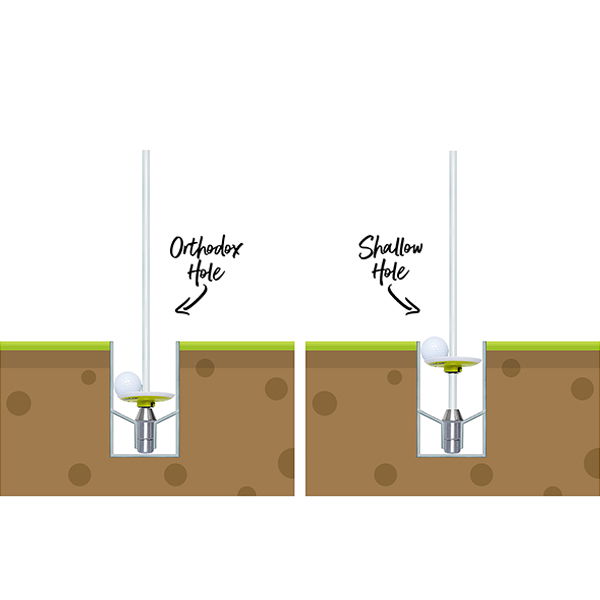 COVID-SAFE
Designed to help speed up play, as well as protect cups & greens, the PickCup is a professional and legal ball retrieval system that can be used to replace temporary solutions used by clubs during Covid-19.


Whether adapted to create shallow holes or an orthodox depth, this durable solution is the number one choice of resorts and courses seeking a professional solution for their patrons to use.
*We sent our design to the highest authorities of the game and the PickCup has been "ruled to conform to the rules of golf". It's legal when used in the orthodox position and can attach to any flagstick.
Send me info

PRACTICE SAFE GOLF
The invention of PickCup is in large part a result of the new R&A and USGA rule that the flagstick can remain in the hole while putting a ball that's on the green. Many golfers, when removing the ball from the cup, will insert their hand or putter between the flag stick and the edge of the hole, creating more damage to the hole edges. This causes the greenkeeper to move the hole around the green, creating extra repair and maintenance work.

PickCup, easy to install and replace, has a soft edge to protect the grass around the hole and easily fits on any flagstick.


Get a quote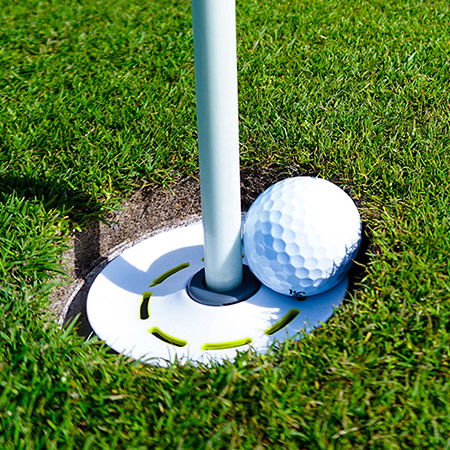 Use to make shallow
covid-safe holes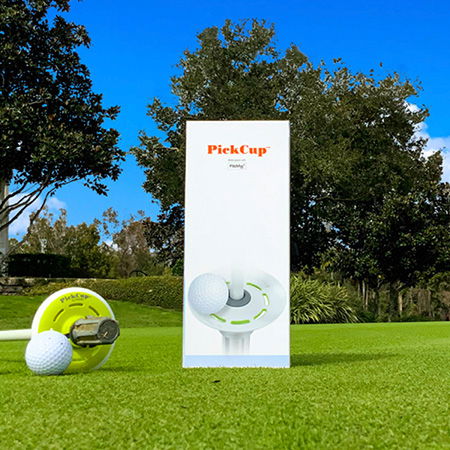 A professional & legal ball retrieval solution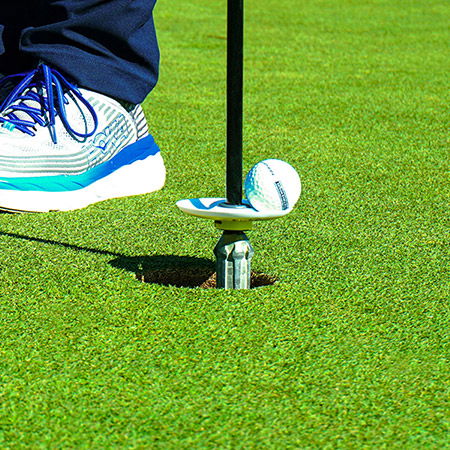 Speed up play by leaving the flagstick in the hole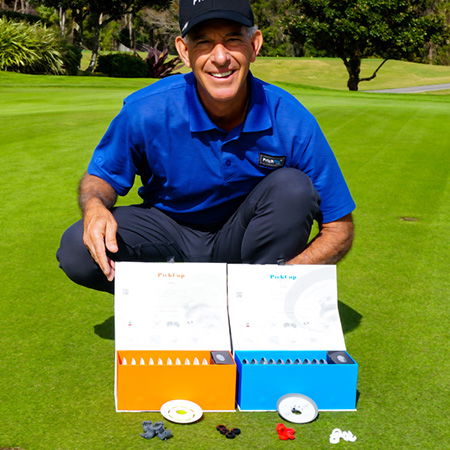 Promo version available for
in-hole sponsorship
Get a quote
Our team are experienced in helping clubs, businesses and agencies to select the best solution from our range. To get a quote and organise a concept visual of your branded tool get in touch and we'll be in touch as soon as we can!



Contact us