Small business gifts can be a great way to promote products and services, as well as reminding existing clients of your business. Getting the choice right is essential, as the item you choose represents your business. One good idea for small business gifts is a divot tool.

For players and course professionals, divot repair is an ongoing job that can play havoc with the muscles and joints. The Greenkeeper Pro is the tool that is making a difference! The long handle means that the grass can be reached and repaired without the need to bed down, making divot repair easy and much quicker. This is great if there are many repairs needed in a day. Lightweight and easy to carry, the Greenkeeper Pro divot tool can be put in a caddy bag or even installed at the edge of a green for players to use. Interchangeable heads mean effective repairs are made to any soil. Get your hands on a Greenkeeper Pro today!
Get a quote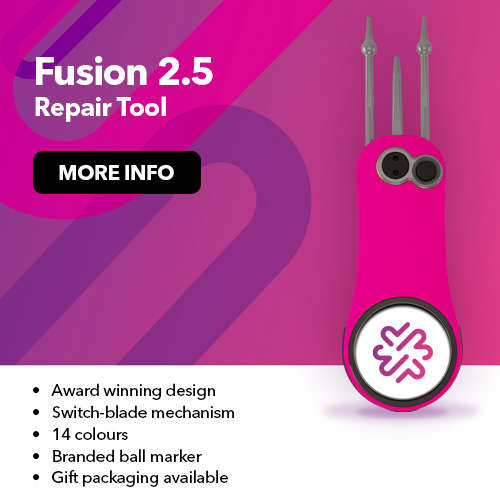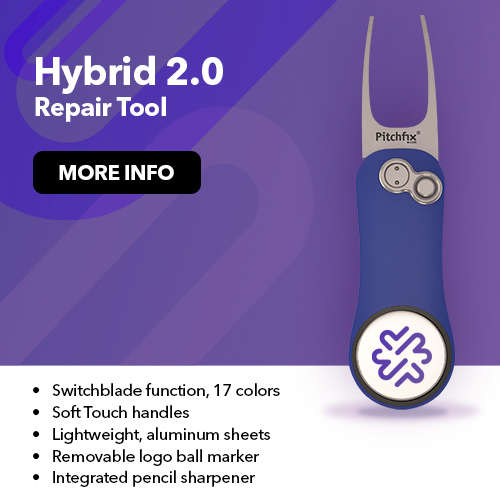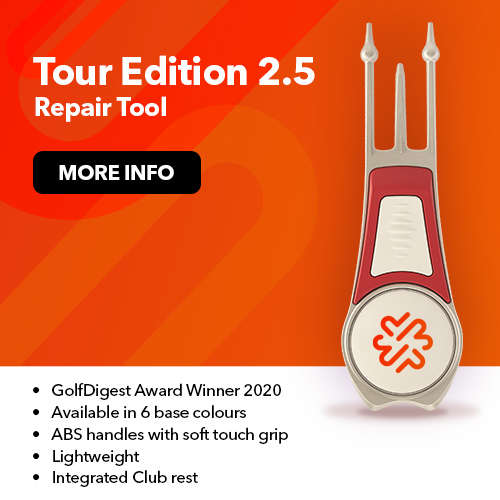 Finding a quality promotion gift isn't always easy. It must be something that people would be happy to own, but it also needs to be cost effective as you are likely to be purchasing in large quantities. With our golf gadgets branding, you get a quality gift that's good value for money. Your business logo or colors are added to our range of golf tools and ball markers, so you can get your business seen by your dream clients. Each is neatly wrapped in individual boxes, so all you have to do is hand them out. See how golf gadgets branding will work for your business. Contact us today!

Golfers use divot tools to repair the damaged areas of grass on the putting greens. Often golfers scrape the grass with their clubs or golf balls land on it and leave a dent. The grass on the putting green should be a smooth surface, as dents in the grass can hinder a golf ball. Golfers usually look over the green and repair any divots that will affect how well their ball rolls.

Pitchfix divot tools are some of the most prized tools around, and that is because they have changed the way divot repair works. With traditional two prong tools, a special technique is required. The prongs are inserted into the grass at the edge of a divot and then the sides are levered up to level it. But, if this is not done carefully, it can cause more damage. However, with Pitchfix three pin design of tool, all that is needed is to pop the pins in and out of a dent a few times, and this lifts the grass without causing any damage to the roots.

Pitchfix divot tools are fabulous small business gifts as they come is a choice of colors, and you can have your brand logo displayed. When people play golf, it is something they enjoy doing as well something to destress and unwind, so when they see your branded divot tool it bring positive associations with your business. For small business gifts that any golfer would be happy to own, see the golf tools designed by Pitchfix!
Get a quote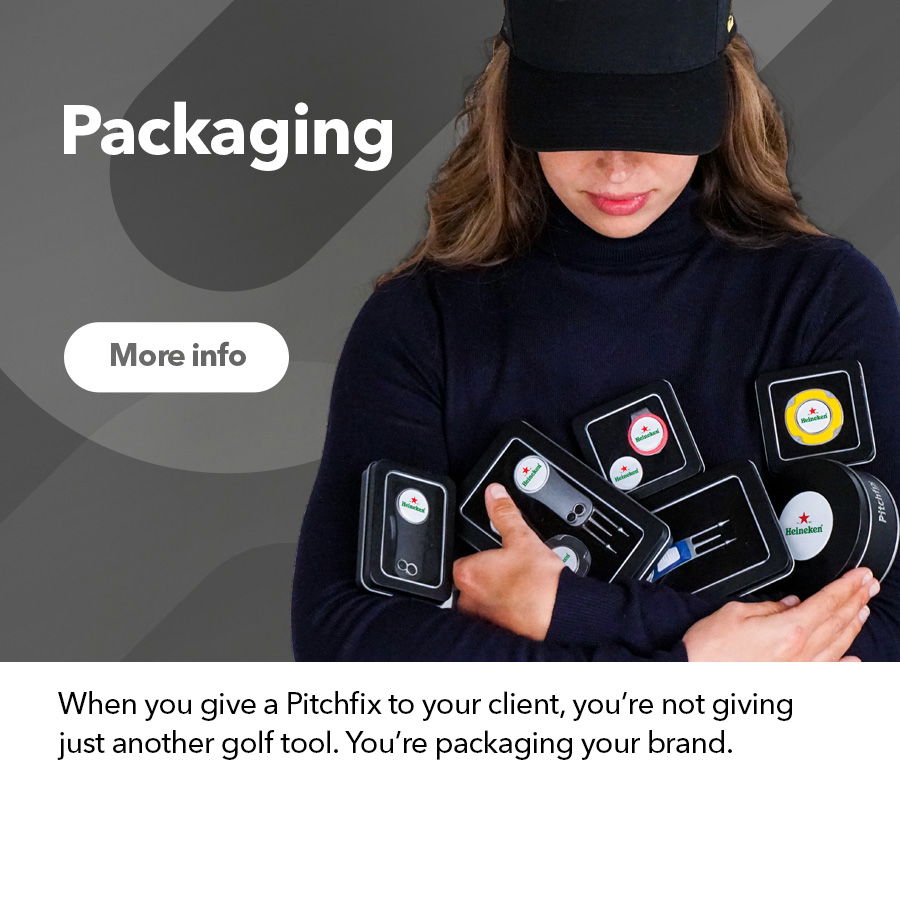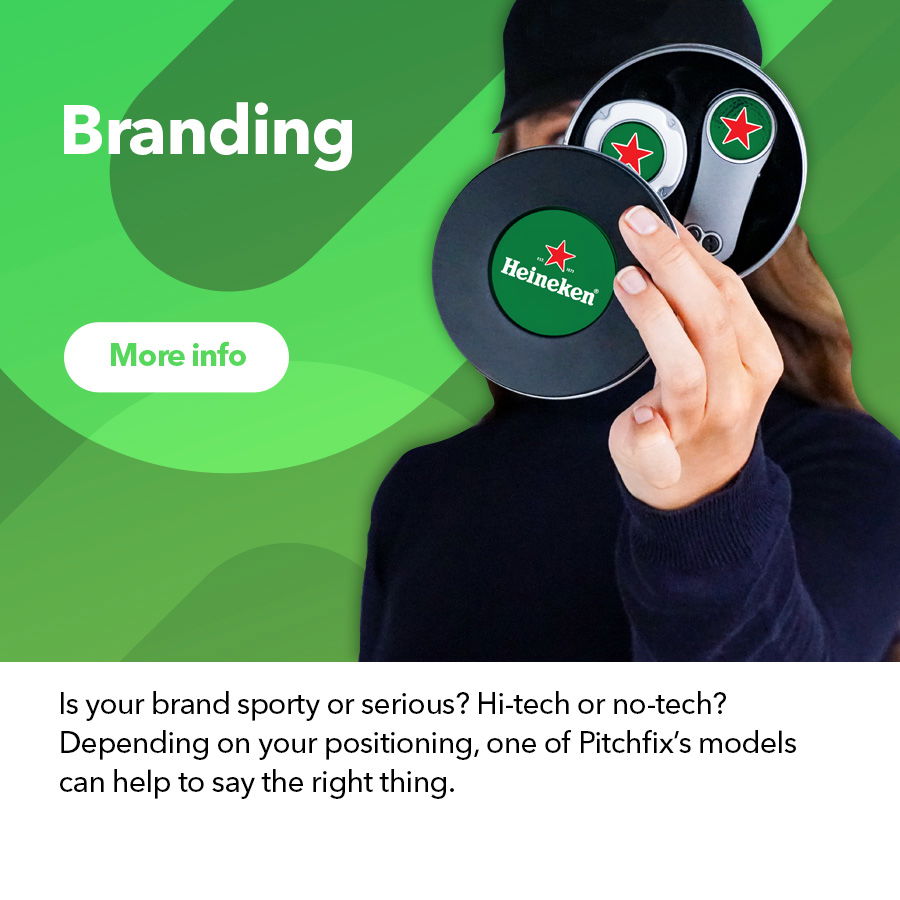 If you are looking for a quality promotional gift, have your considered personalized golf gifts branding? Your brand logo is displayed on our divot tools or ball markers, so you get a promotional gift that is sure to get noticed! Each gift comes in its own box, so all you have to do is hand them out to clients and customers. Personalized golf gifts branding is a great choice because it is a quality gift that is also cost effective when buying in bulk. Want to see how personalized golf gifts branding will help your business? Call our team today!
Get a quote